How to avoid toxic relationships at work
Inasmuch as we are always face-to-face with our monitors reading studies, as radiologists, we also work with other colleagues that help us do our job.
If you're the head of the radiology department, you work with your entire radiology team and the hospital management. If you're the resident or consultant, you have your rad techs, fellow consultants, and the immediate supervisors that you work with.
How can you create a supportive work environment in this challenging time? We asked our guest psychiatrist, Dr. Ralph Ralston Sam, about this. He mentioned that in the work environment, in addition to the culture being a huge factor, there are 3 key things that you must foster to strengthen your team dynamics.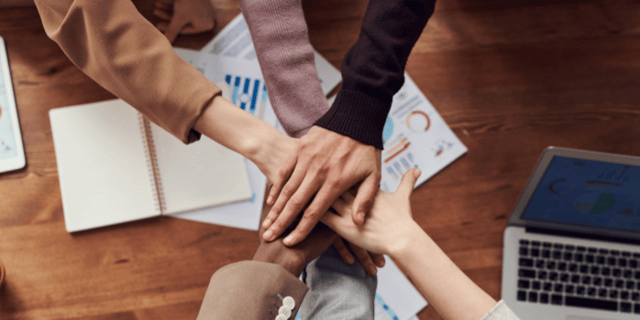 #1 UNDERSTANDING & EMPATHY
Telemedicine has given us more flexibility but it has also lessened face-to-face encounters that work best to strengthen relationships. As we rely heavily on virtual meetings, we should work hard in becoming more understanding that other people are going through things like tough situations.
Empathizing and imagining how others feel is key. For example, a teammate can be a source of friction at work but one should pause, take a step back, and check if that person is going through something. When we try to be understanding and empathize, we can be more forgiving towards that person.
#2 A CULTURE OF SENSITIVITY
When you exhibit empathy and when you are aware of others' needs, you are slowly building a culture of sensitivity. It's easier to promote this when the change comes from the top. When leaders exemplify good values, it provides an immediate assurance to the rest of the team that it's okay to follow in their footsteps.
However, good values can come from anywhere. Employees can start emulating positive traits and a tiny group making that conscious move for the team can be enough to spark change.
#3 DEEPER CONNECTIONS
It also helps to work on deepening connections. Understand whose opinion matters and work on those relationships. Beyond liking people's posts or sending shorthand greetings, it's helpful to try to know people by engaging in meaningful conversations.
Empathy, sensitivity, and deep connections - these are the 3 keys to creating a strong, successful team.
About the Author:
Ralph Sam, MD, MBA, DSBPP is a Philippine psychiatrist who practices psychotherapy and psychopharmacology. He has a Doctor of Medicine and Master of Business Administration degree from the Ateneo School of Medicine and Public Health. He spent his internship in The Medical City and Ospital ng Makati and he took up his Residency in the Medical City's Department of Psychiatry. He is also a diplomate of the Specialty Board of Philippine Psychiatry.
About Lifetrack:
Lifetrack Medical Systems is a health-tech company focused on making medical imaging more affordable, accessible, and efficient. Lifetrack's mission is to build simple, elegant, powerful, and intuitive software for the entire healthcare ecosystem.
LifeSys, our flagship RIS PACS solution, is a next-generation radiology solution that allows you to work using your workflow, when and where you need it while providing significant cost savings.
Interested in LifeSys for teleradiology? Learn more about the product here.