The Future of ASEAN - Time to Act, Chapter 5: Medical Devices
ASEAN – a Unique Growth Story
The year 2017 marked the 50th anniversary of the Association of Southeast Asian Nations (ASEAN) – a unique achievement, considering the conflicts and poverty which characterised the region in the first half of the 20th century. Since its inception, ASEAN has not only doubled in membership, but has also successfully weathered both the Asian financial crisis of 1997 and the global economic crisis of 2008–09, to become the sixth-largest economy globally. Along this remarkable growth journey, ASEAN has managed to balance economic growth with human development to lift millions of people out of poverty across the entire region.
However, a number of challenges, including a slowdown in short-term economic growth, weak workforce productivity, an ageing population, an over dependence on external trade and major voids in infrastructure and national institutions raise questions about the sustainability of ASEAN's growth story.
In order to progress from an era of passive growth and fulfill their true potential ASEAN nations need to take more proactive measures to continue to attract investments, develop institutions, and evolve people and technological capabilities. The private sector will also have a major role to play by working more closely with governments to develop the right conditions for businesses to prosper.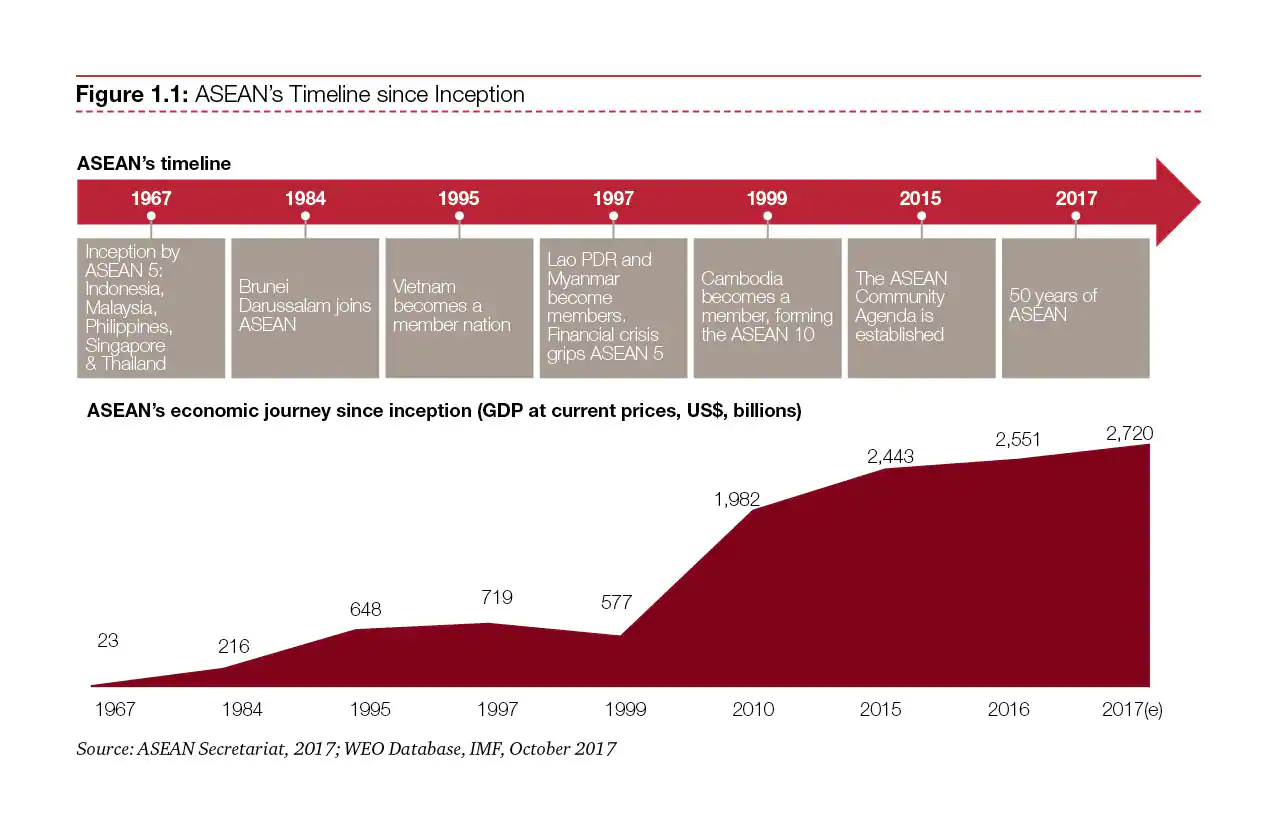 Dr. Zubin Daruwalla, Director and Healthcare Lead, Southeast Asia Consulting (SEAC), PwC Singapore interviews Myra Eskes, President & CEO of GE Healthcare ASEAN about the future of the medical devices industry in ASEAN.
Time to Act
The Future of ASEAN – Time to Act presents a view of the policies ASEAN governments need to adopt to ensure their countries continue to mature, and a set of innovative strategies that companies from the automotive, financial services, consumer goods, medical devices, fuel refining, telecommunications and transportation sectors ought to develop and execute to achieve their regional growth ambitions.
Common themes for these new strategies include:
Transition to localised production and the development of regional hubs to serve ASEAN consumers. (e.g. automotive and medical devices),
Adoption of digital capabilities to produce and transport goods, as well as to serve and communicate with consumers and businesses (e.g. financial services, consumer goods and telecommunications).
Development of partnerships and alliances together with vertical integration, particularly cross sector and with industry disruptors (e.g. Fintech), as companies try to stay relevant and competitive, and meet consumers expectations in a profitable manner (e.g. fuel refining, and transportation).
ASEAN can be proud of what it has achieved in the past 50 years, but the time of passive growth is over. Global growth needs ASEAN to fulfill its potential and grab hold of its future and the time to act is now.Article from PWC Global