Lifetrack wins Excellence in Disruptive Technologies at 2018 FT/IFC's Transformational Business Conference and Awards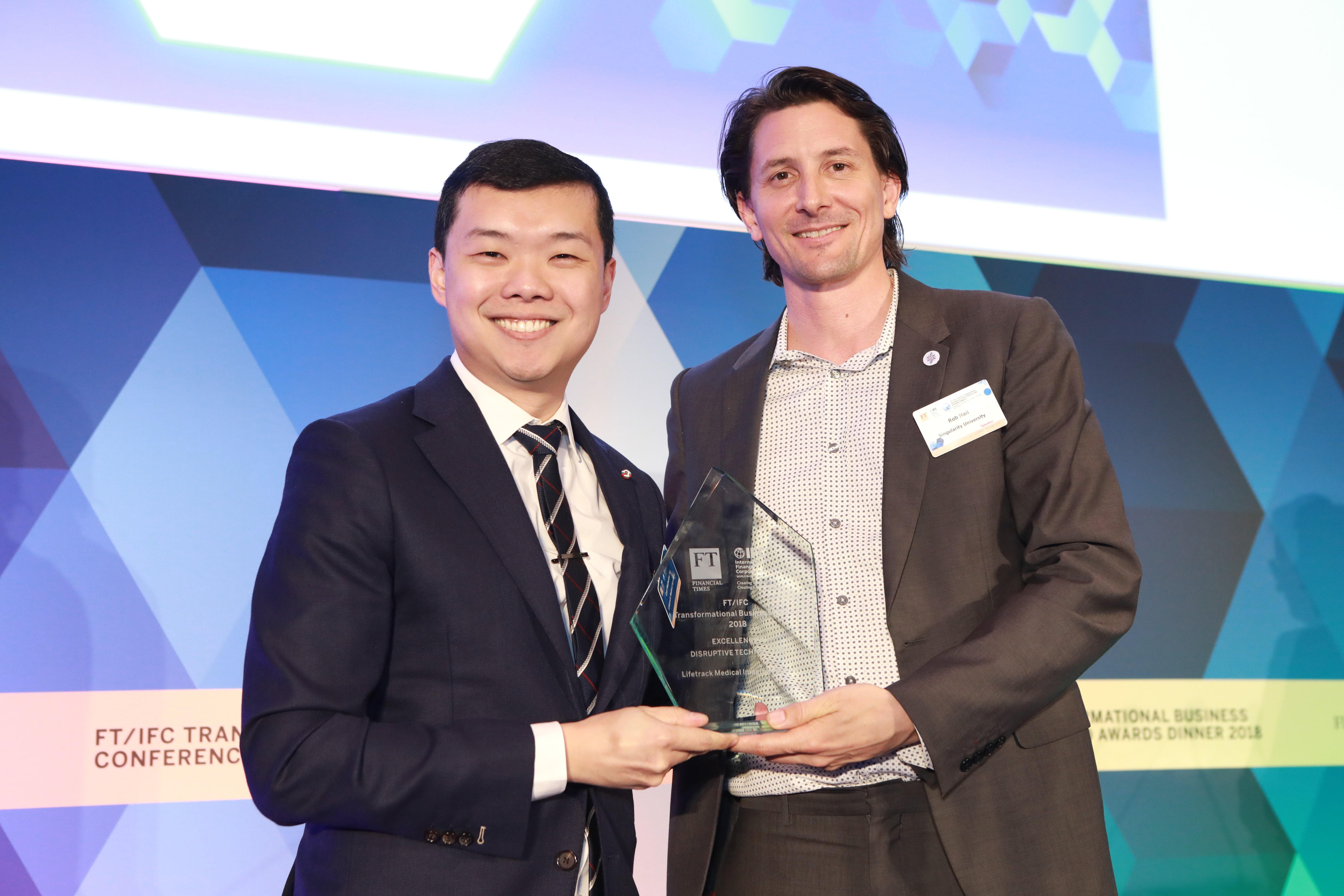 Lifetrack won the overall award for Excellence in Disruptive Technologies in the 2018 FT/IFC Transformational Business Conference and Awards held in London last June 6th. Lifetrack impressed judges with its distributed enterprise radiology platform that is revolutionizing radiology operations around the world. (Click here for the link)
Lifetrack has developed and deployed the first scalable, distributed medical imaging software designed for affordable adoption in emerging markets. Our LifeSys™ platform allows for rapid transmission, aggregation, and access of medical images for both simple X-Rays and complex CT scans through the cloud from multiple sites, even in remote areas, using off-the-shelf consumer hardware and consumer DSL or 4G - versus the traditional radiology software that requires expensive server hardware, workstations, and high-speed bandwidth available in the developed world.
What makes LifeSys™ even more transformational is its potential to faciliate an "Alibaba of Radiology" model, where a group of hospitals in India or the Philippines with a large internal group of radiologists who are using LifeSys™, can also receive and diagnose medical images coming from hospitals in Africa who are similarly on the LifeSys™ platform, at the flick of a switch. Instead of the current model where individual Indian or Filipino radiologists physicially move to the Middle East or Africa, where there is a severe shortage of specialists, the LifeSys™ platform can simultaneously prevent brain drain of talented medical professionals lost to their home countries and still increase access to diagnostic imaging in underserved markets.
The Financial Times is one of the world's leading news organisations, recognised internationally for its authority, integrity and accuracy. It is part of Nikkei Inc., which provides a broad range of information, news and services for the global business community.
IFC—a sister organization of the World Bank and member of the World Bank Group—is the largest global development institution focused exclusively on the private sector in developing countries. The Bank Group has set two goals for the world to achieve by 2030: end extreme poverty and promote shared prosperity in every country.
Lifetrack Medical Systems is led by a team of healthcare and technology veterans from the U.S. and Philippines who have created the first true Distributed Enterprise Radiology platform in the market, the LifeSys™ RIS/PACS. LifeSys™ allows customers to effortlessly scale and integrate their radiology operations seamlessly, enables unprecedented productivity for radiologists, and saves them money every step of the way, making it the most cost-effective enterprise-grade RIS/PACS in the world. LifeSys™ is also able to facilitate an "Alibaba of Radiology" model, connecting patients and radiologists from all over the world, with just a simple flick of a switch.